After 15 years of development, Selen Science & Technology has built up electronic functional material, advanced composite material, clean room engineering and super clean product as the cores of three main business directions. Its products and services contains as follow: optical thin film, optical adhesive tape (OCA), double-sided adhesive tape, high cleaning efficiency protective film, functional adhesive tape, high performance heat dispersing material, lithium battery package material, PBO superfine fiber, high performance barrier material, clean room purification engineering, super clean product and cleaning, precision die mold and die cut processing and health care product.
Service fields:Core industries including information technology (IT), consumer electronics, new energy, petroleum refinement, biopharmaceutical, food, daily chemical, automobile manufacturing, aerospace.
Main Business Fields
Electronic Functional Materials:TAC film, high purified protective film, OCA, double-sided tape, functional tape, high performance thermo-taking materials
New Composite Materials:New energy material series products (lithium battery package material-T&T aluminum laminated film), high performance fiber material (PBO superfine fiber, aramid fiber) series products.
Clean-room Engineering and Consumables:Clean room engineering of electronics/medicine/food industry, laboratory system project, clean room super clean products and super cleaning.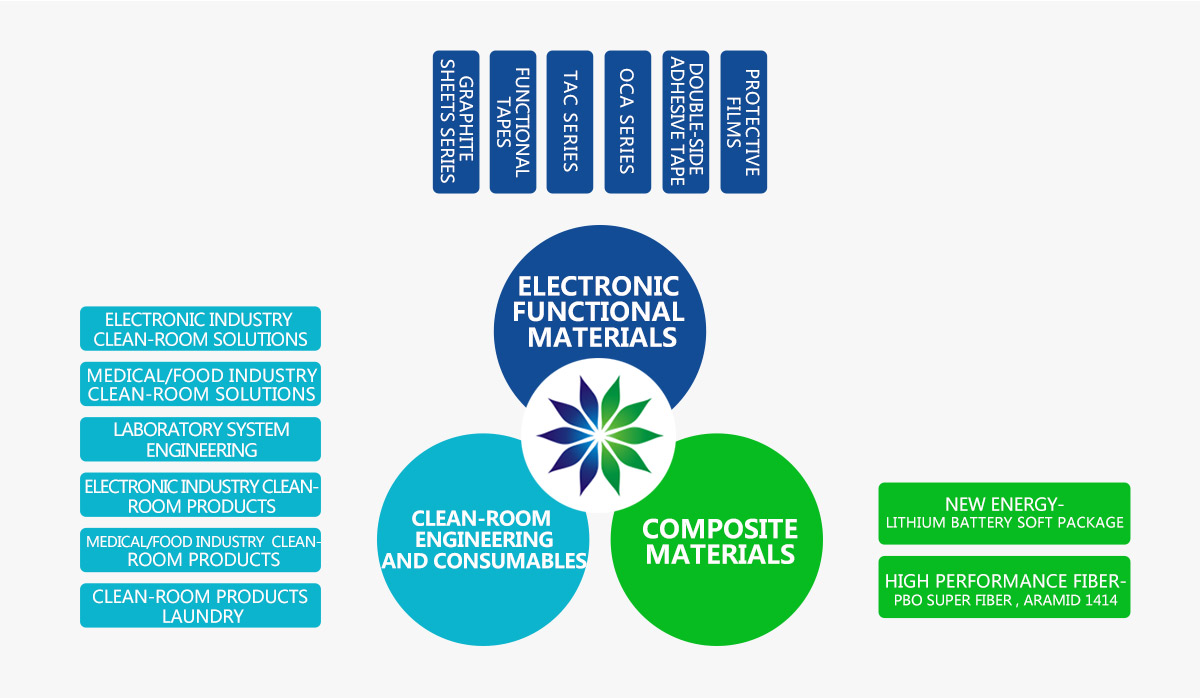 Other Business