-Selen Science & Technology Held A Grand Annual Summary Commendation Welcome Party
Golden monkey looks back and thanks for the past year while the rooster crows to herald spring. On 9th January 2017, Selen Science & Technology held a grand annual summary commendation welcome party. Chairman Hou Yi, Deputy Chairman and CEO Fu Bo, company directors, independent directors, all leaders of business management bureau, all business groups(departments), subsidiary corporations leaders, backbone staff, worthy commendation representatives and all staff of headquarters, more than 200 staff got together and had a common look back of fruitful 2016 and look forward to 2017 hopefully.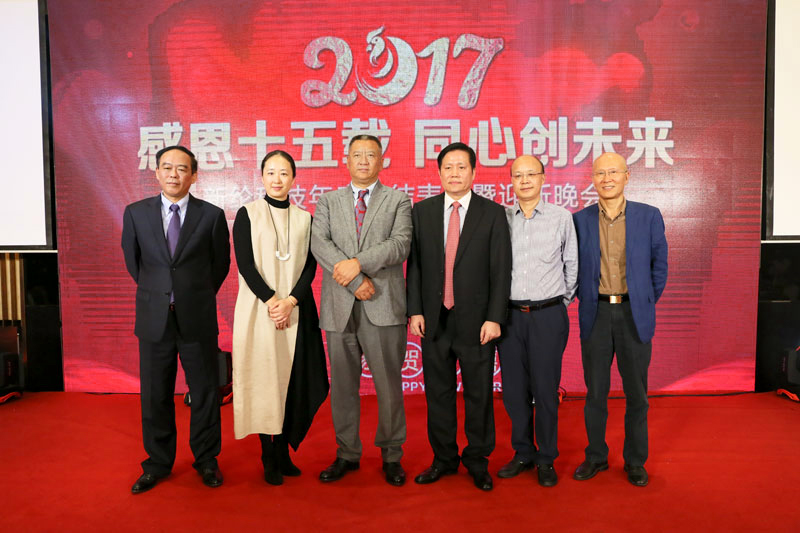 CEO Fu Bo and Chairman Hou Yi successively gave speeches. Both of them expressed their joys to the success that the company has achieved and they are touched by all the hard work that the staffs have contributed to. 2016 is the first year of transformation and upgrading for Selen Science & Technology, and it is also the starting year of the company's business transformation and upgrading. Although our company has been influenced adversely by the weakening of economic growth and the sharpening of market competition, our company has achieved gratifying successes on important works by great supports from major shareholders of our company and hard work from all staff in our company. Looking forward to 2017, it is the critical period for transformation and upgrading of our company. Two years' hard work and accumulation have made our company complete the planning layouts which include three national strategic emerging industries cellphone/notebook, liquid crystal flat-panel and new energy lithium battery, and the planning layout of food and drug that is the biggest part of people livelihood. We actively provide national raw materials supplies and comprehensive chain services to high-end clients above.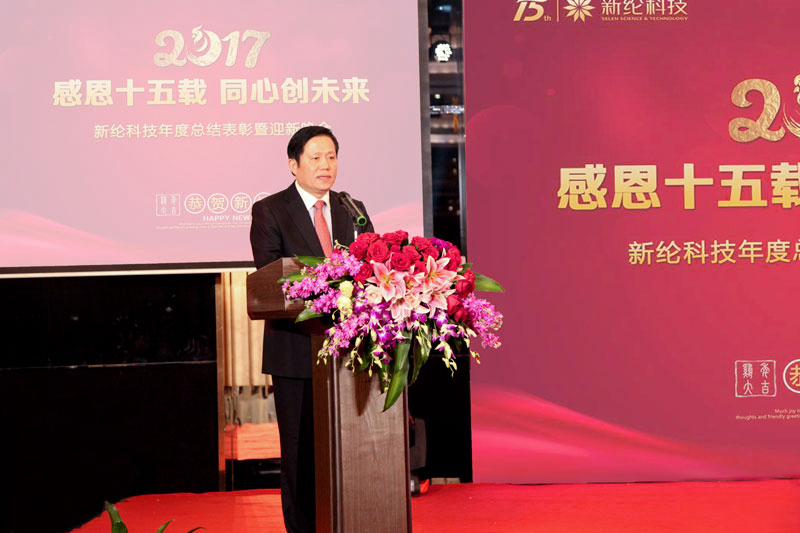 CEO Fu Bo gave a speech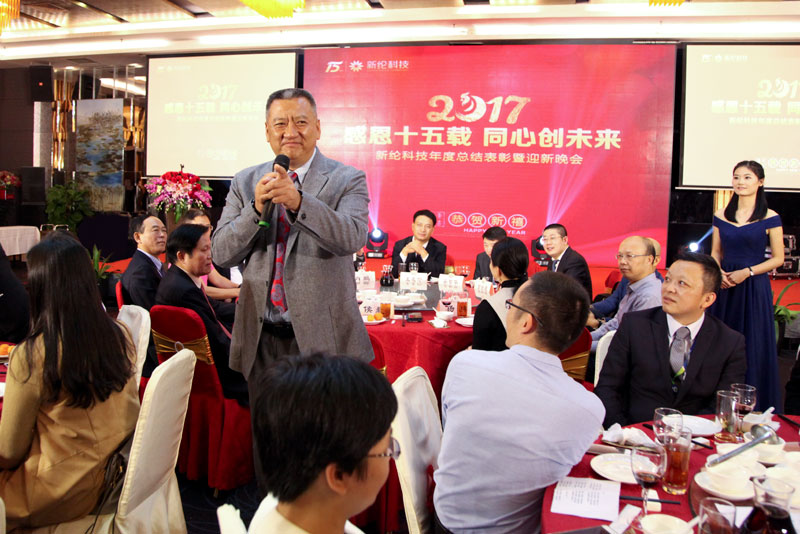 Chairman Hou Yi gave a speech
The great results of 2016 are owned by management teams of our company and hard work and great contributions of all the staff. The company commended 7 excellent teams and 64 outstanding individuals. Chairman Hou Yi, CEO Fu Bo and leaders of business management bureau successively awarded 4 individual prizes and 7 team awards with certificates, trophies and bonus which are "Best New Bird Award", "Gold Brand Sales Award", "Outstanding employee Award", "Outstanding Manager", "Cost Control Award", "Gold Brand Service Award", "Remarkable Management Award", "Organization Reform Award", "Overseas Merger And Acquisition Award", "Financing Special Award", "Capital Operation Award". All staff showed sincere congratulations and applauded for awarded teams and individuals.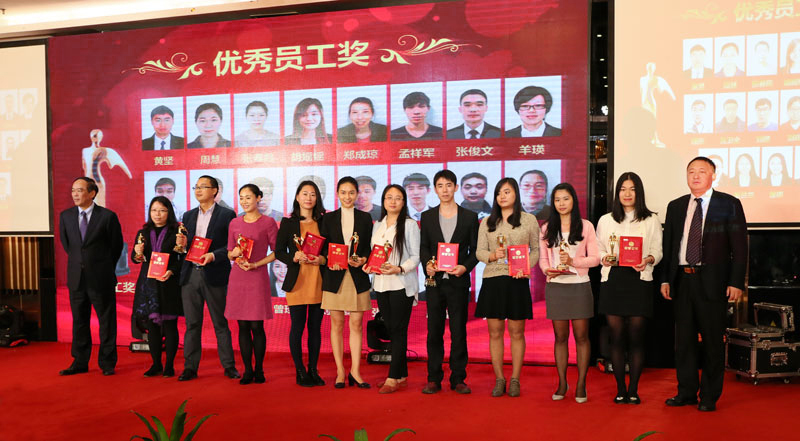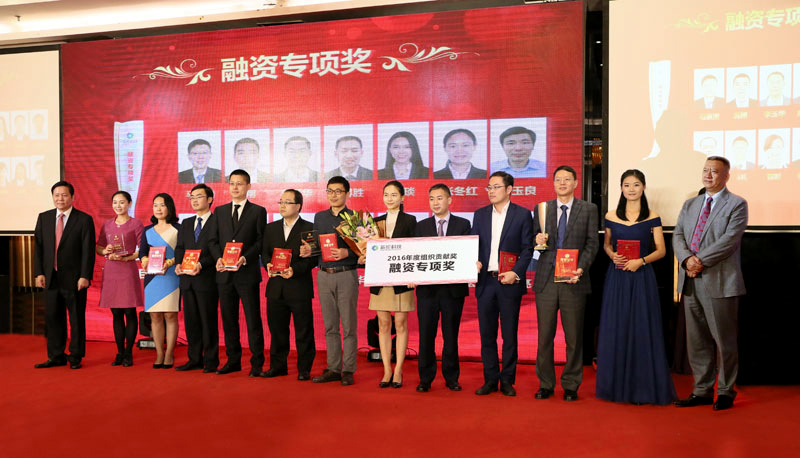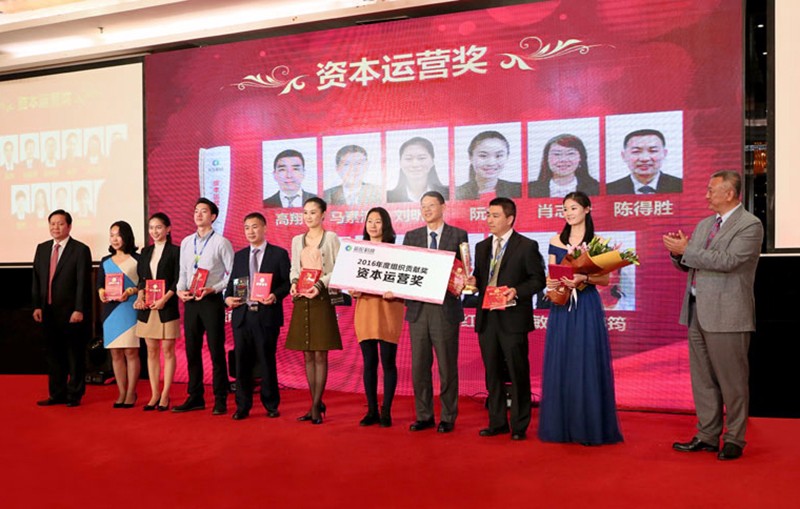 After the commendation, the staff exhibited their advantages to bring the annual meeting to climax. Joyful and passionate songs, aesthetic, lively and passionate dances showed a feast of sight and sound. The live atmosphere was extremely lively with constant applauses and cheers. Innovative program form and excellent performance contents explain passion, hardworking and progressiveness of new looks Selen people. Besides, the lottery part was extraordinary exciting which provided abundant awards for everyone at present.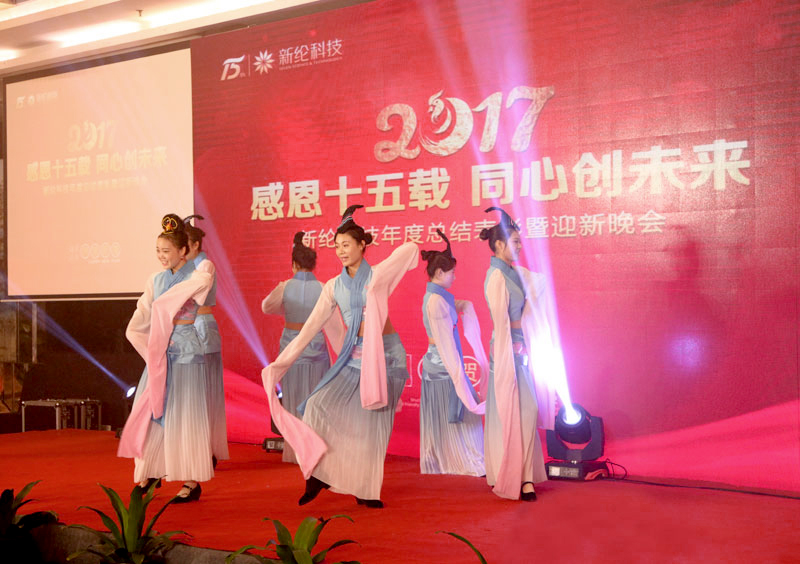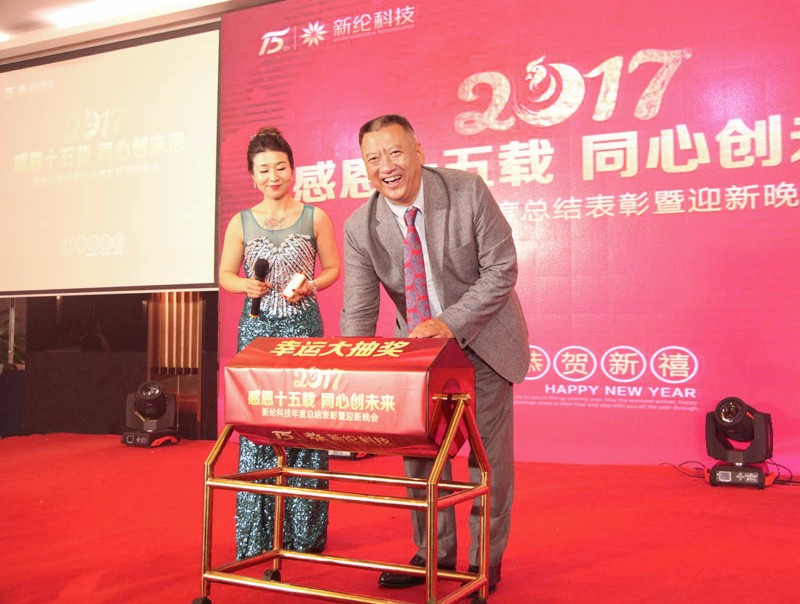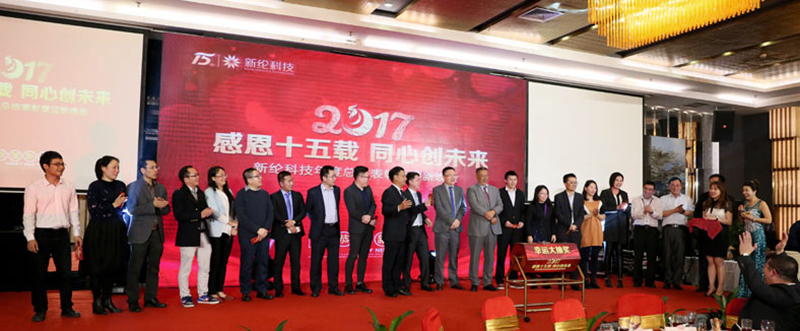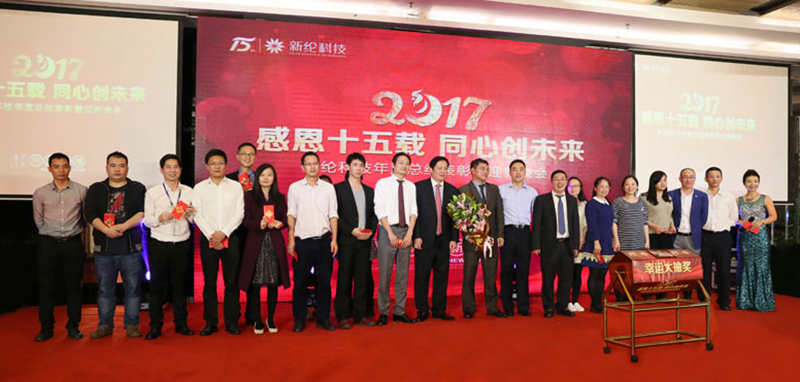 For those memorable years and fifteen years of trials and hardships, Selen people have rose abruptly based on its accumulated strength and sailed again in the transformation and upgrading trip. At last, all staff sang 《Tomorrow will be Better》 together to express strong faiths and best wishes for Selen's bright prospect which put the atmosphere to a culmination. It was a happy feast. Not only did it show positive spirits of Selen staff, but also it showed harmony and friendliness of Selen family and delivered great ambitions of company promising future.